How to install Kodi/OpenElec audio visualizations. I had a bit trouble to find those visualizations and install them, so heres my tutorial.
Demonstration
Here you can see a preview of the audio visualizations in combination with my Ambilight Setup.
Installation Tutorial
Download the repository.popcornmix.zip file and save it onto a usb stick / samba server.
Repository on Github: https://github.com/popcornmix/repository.popcornmix.storage/
Deeplink to the Zip file: https://github.com/popcornmix/repository.popcornmix.storage/raw/master/repository.popcornmix.zip
Install the zip file in system->settings->add-ons->install from zip file (don't unzip the file!)
(if you dont find install from zip go a few folders back then you should find it – .. folder at the top)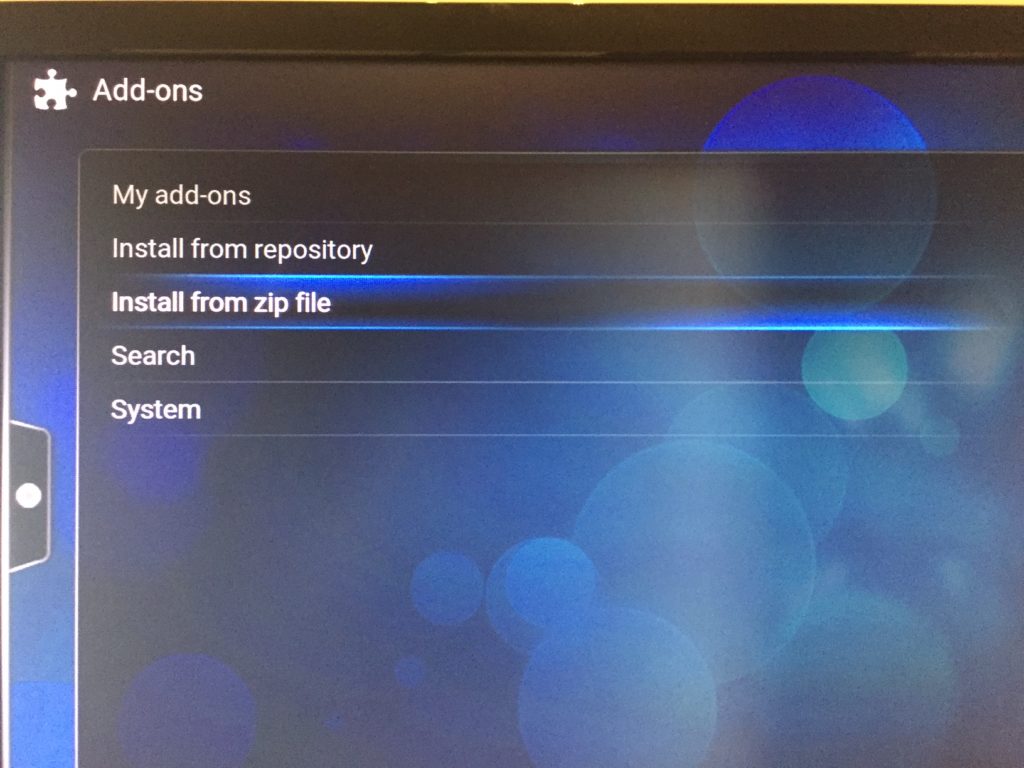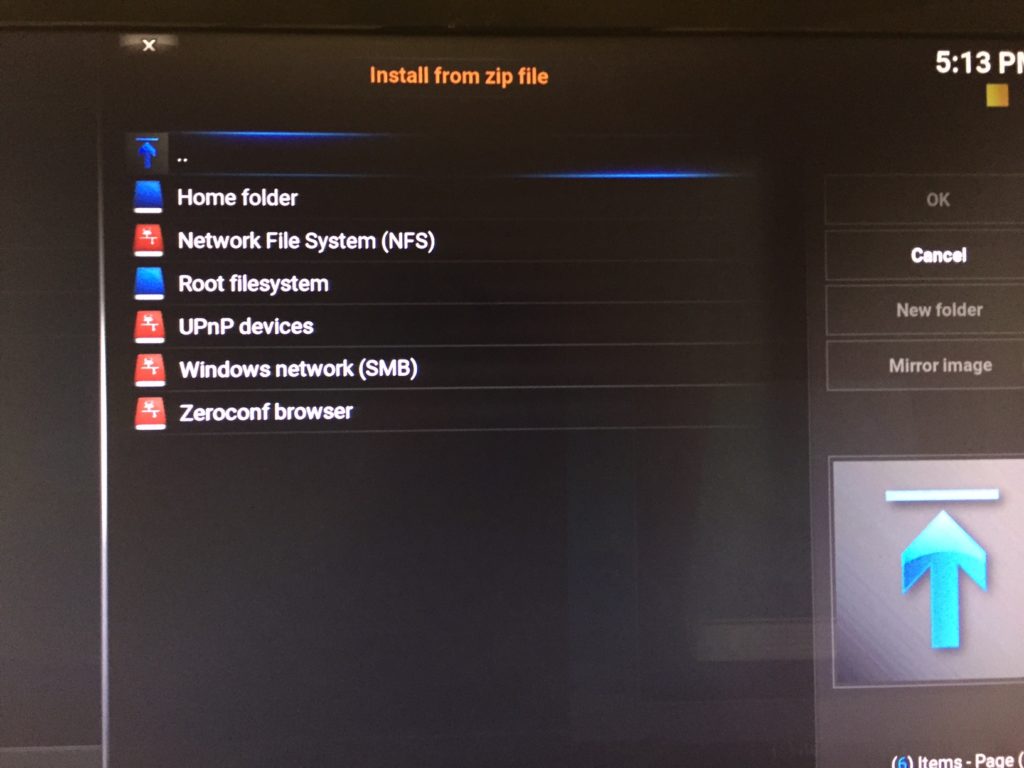 Once you have selected the file it is getting installed.
Then you go to settings->music->playback and select shadertoy.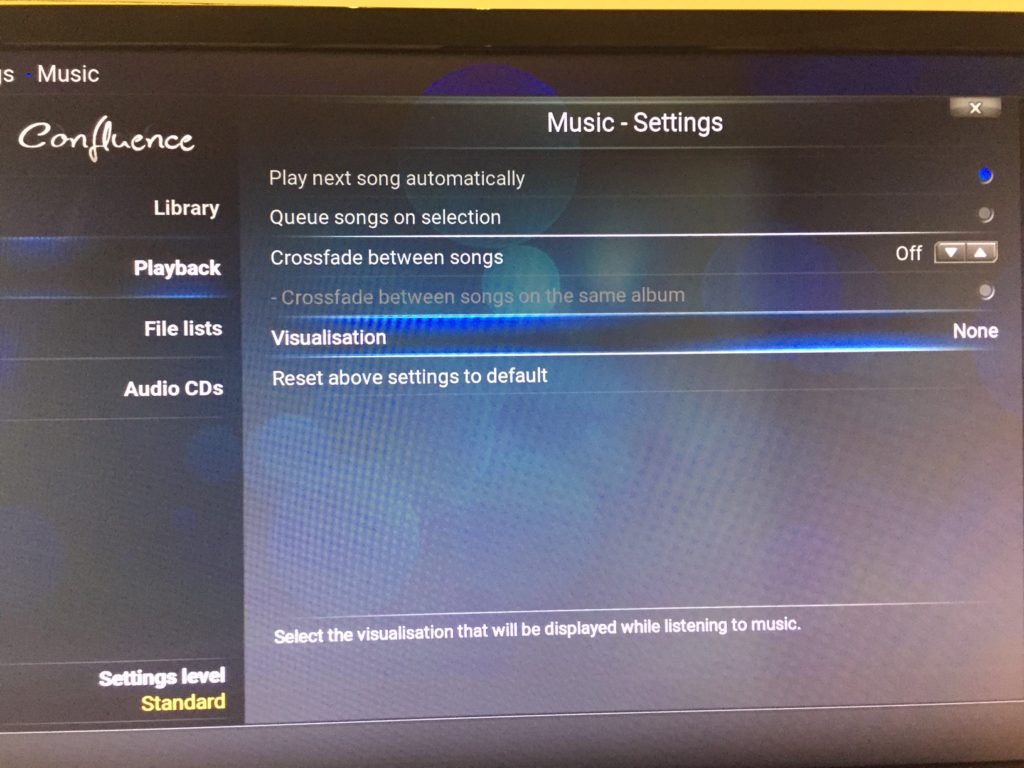 Select get more: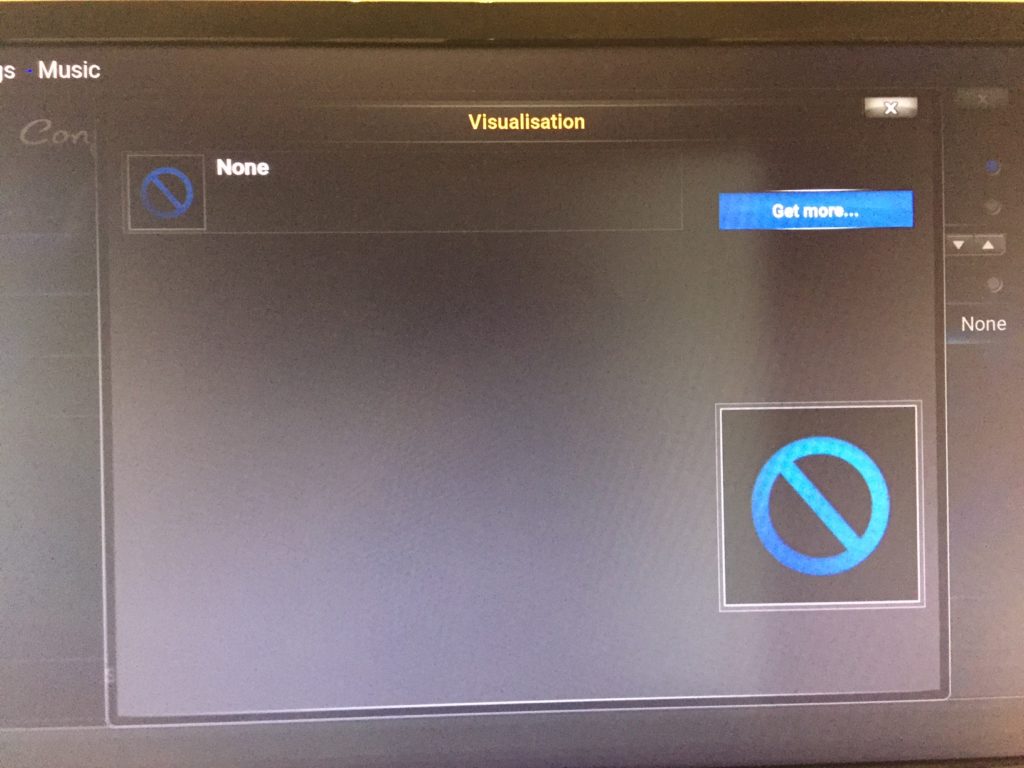 Select shadertoy: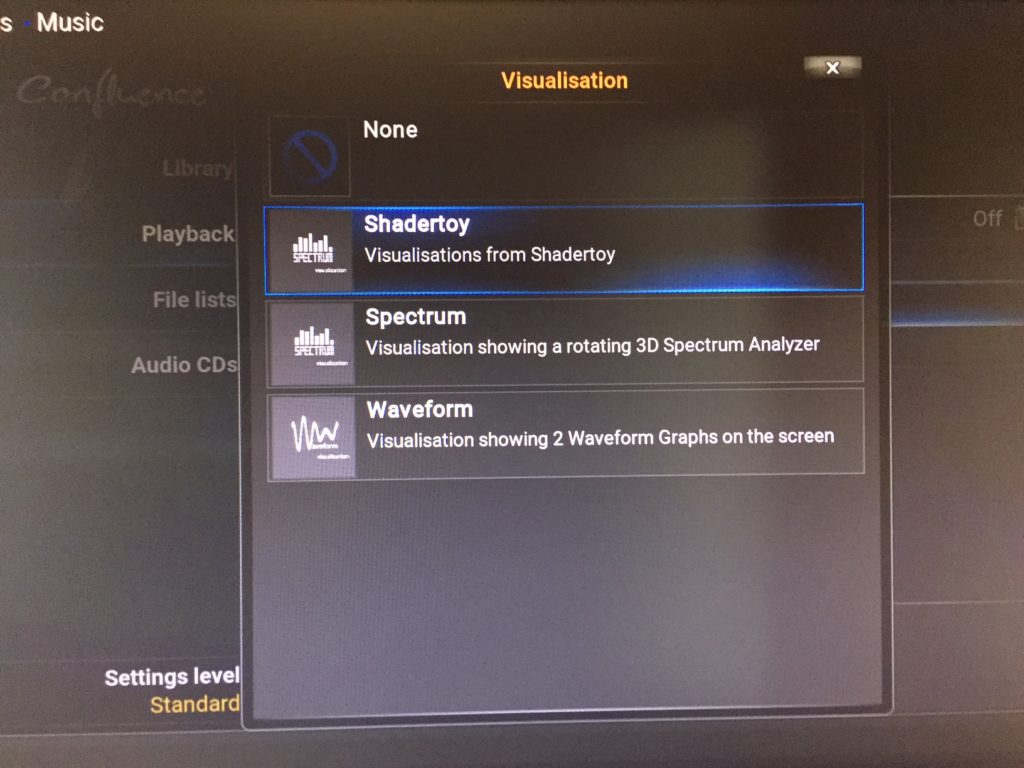 If you are currently playing music in fullscreen mode you can press "m" to display the music settings bar and on this blue icon you have to select shadertoy to activate it.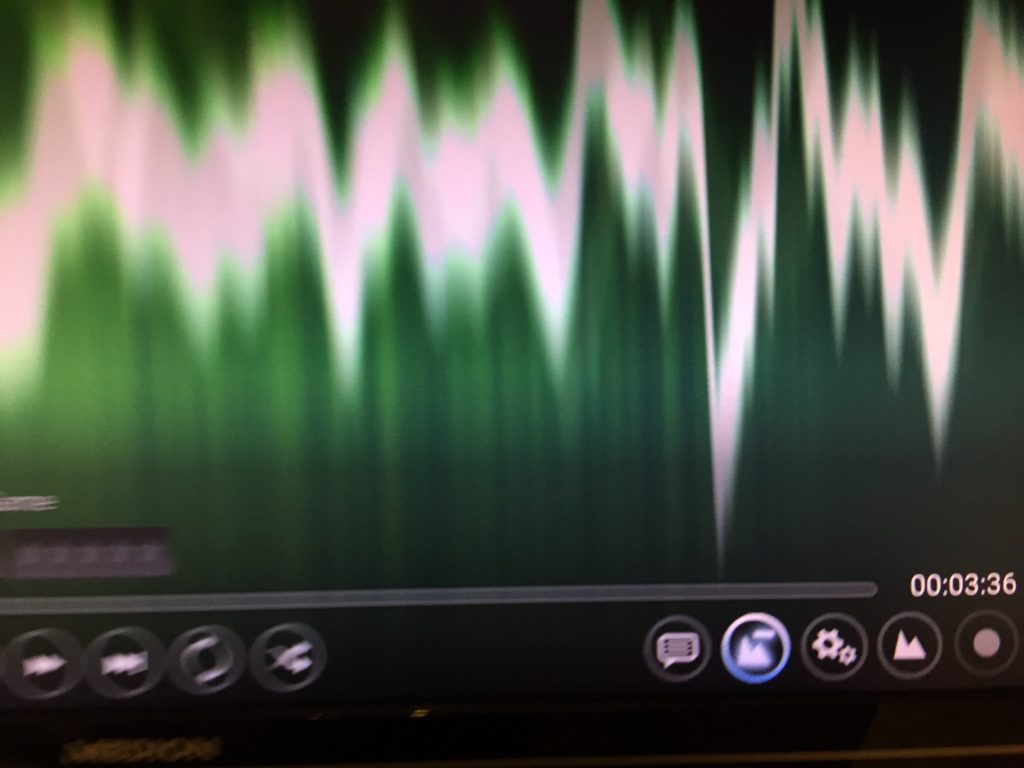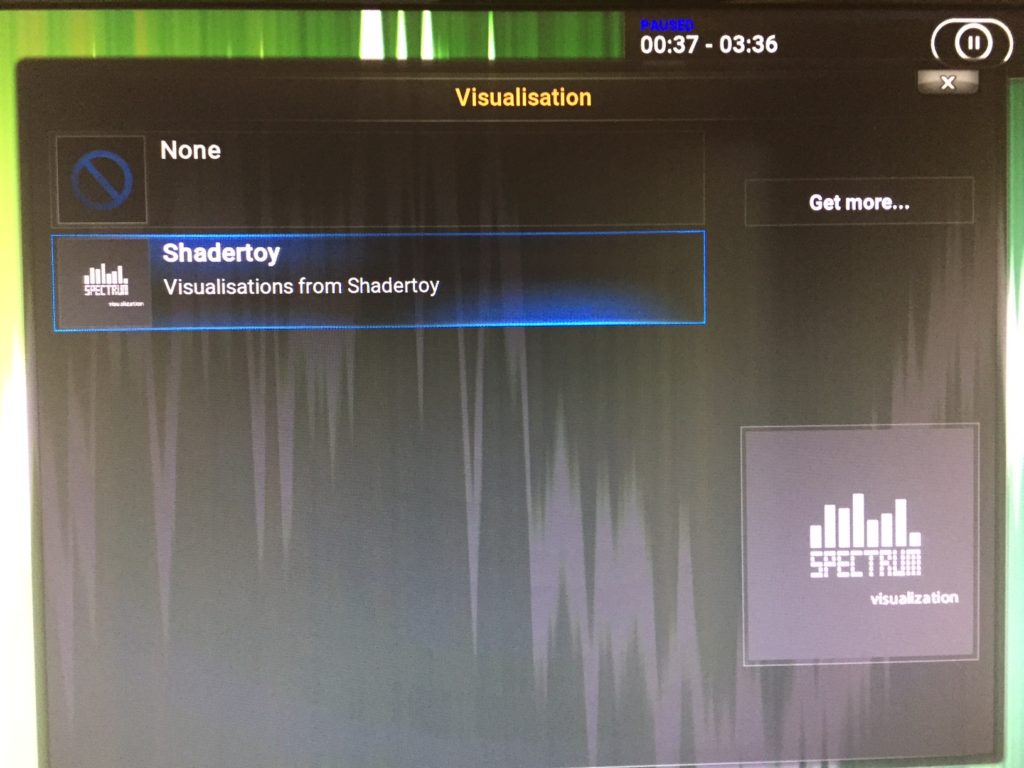 With this icon you can select between the new installed visualizations: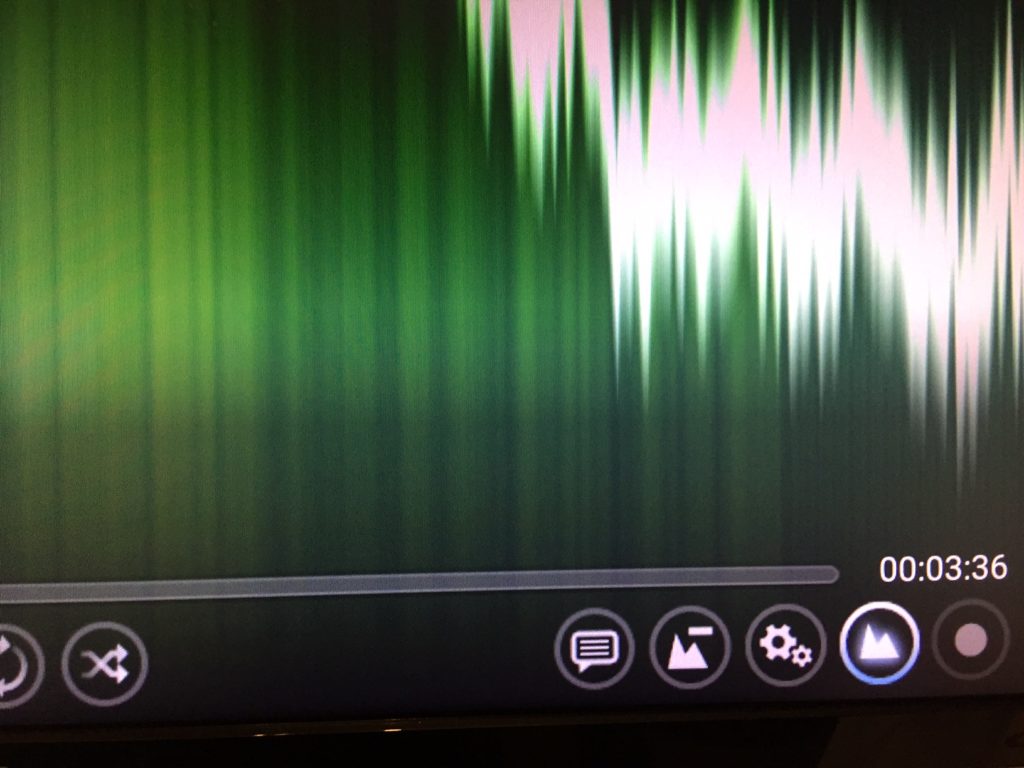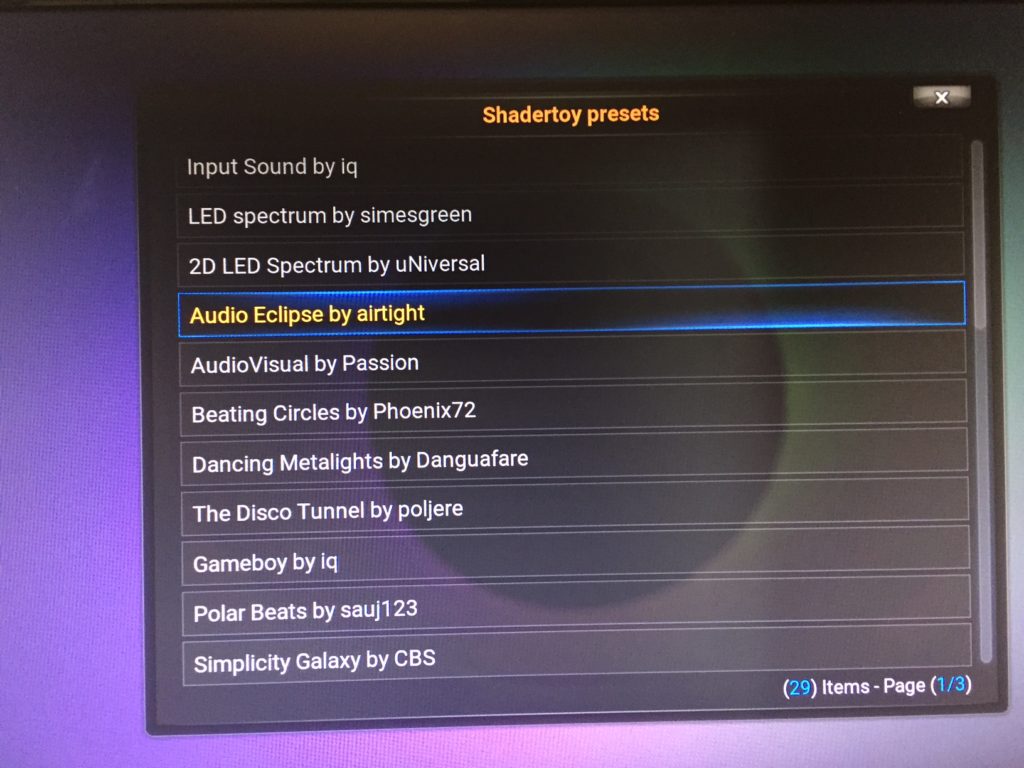 My favourite audio visualizations
Audio Eclipse by airtight (very good)
AudioVisual by Passion (very good)
Simplicity Galaxy by CBS
Sound Flower by iq (very good) top flash
symmetrical sound visualizer by thelinked (nice blue)
Undulant Spectre by mafik (nice slow blue red)
Waves Remix by ADOB (slow white up and down)
Metaballs by the23 (slow color change)
Explosive by epal (blue slow flash)
AudioSurf3 by 4rknova (slow color change top)
Audio Fl0wer by daek (very good) my favorite
Sine Waves by popcornmix (slow waves)
Demonstration Video
Here you can see some visualizations and how to change them.