How much bandwidth is required if you want to watch 4k movies on youtube?
My internet connection (DSL 25k):

Check which resolution i get with dsl 25k on my LG 49UH620V tv
Directly after the start of the 4k trailer: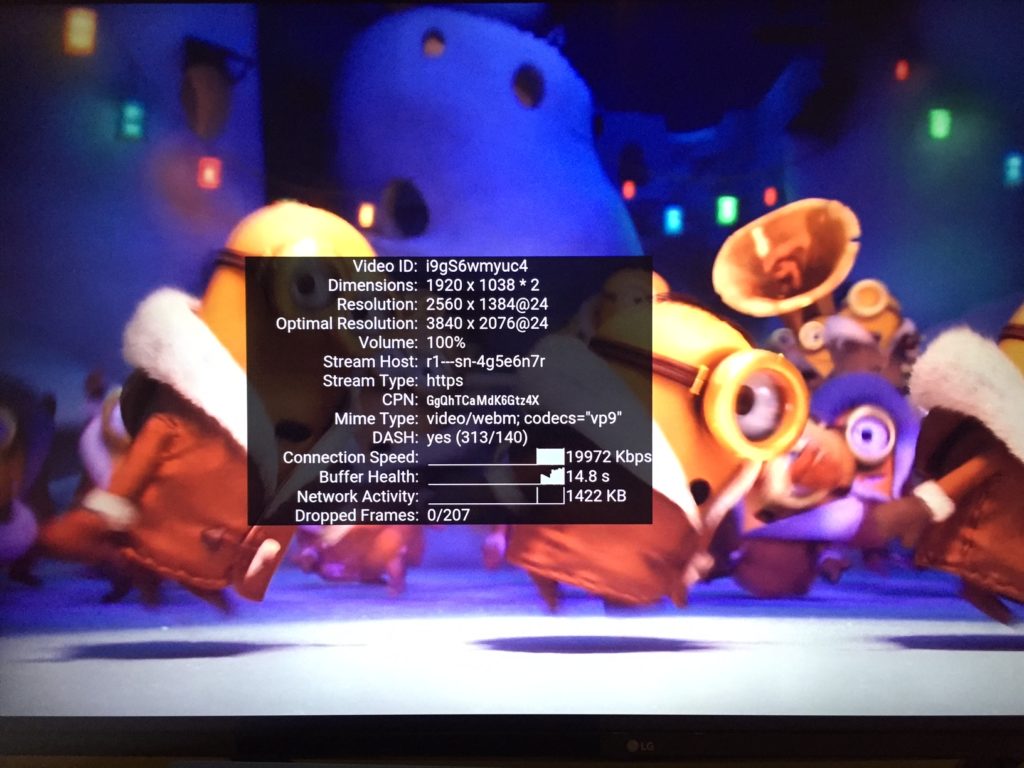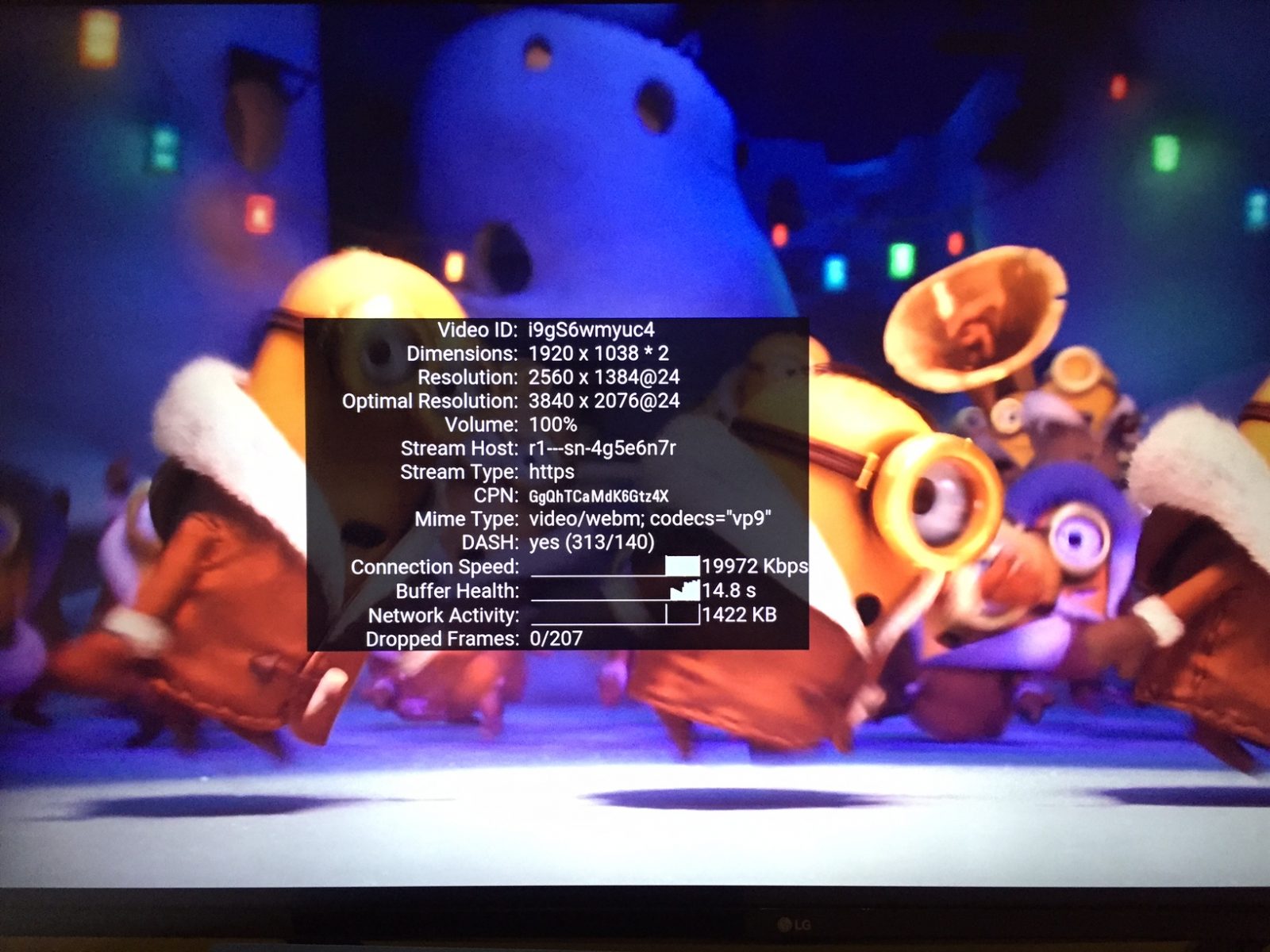 After 10-20 seconds the actual resolution increases to 3840 x 2076 px.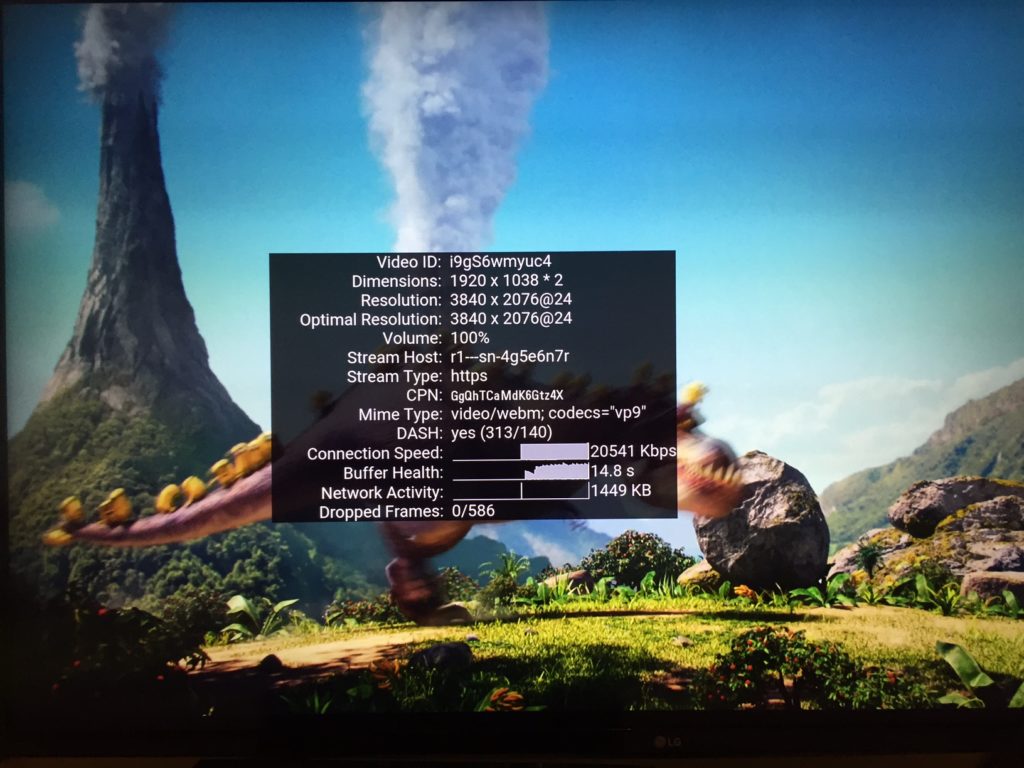 At the start of the 4k youtube trailer: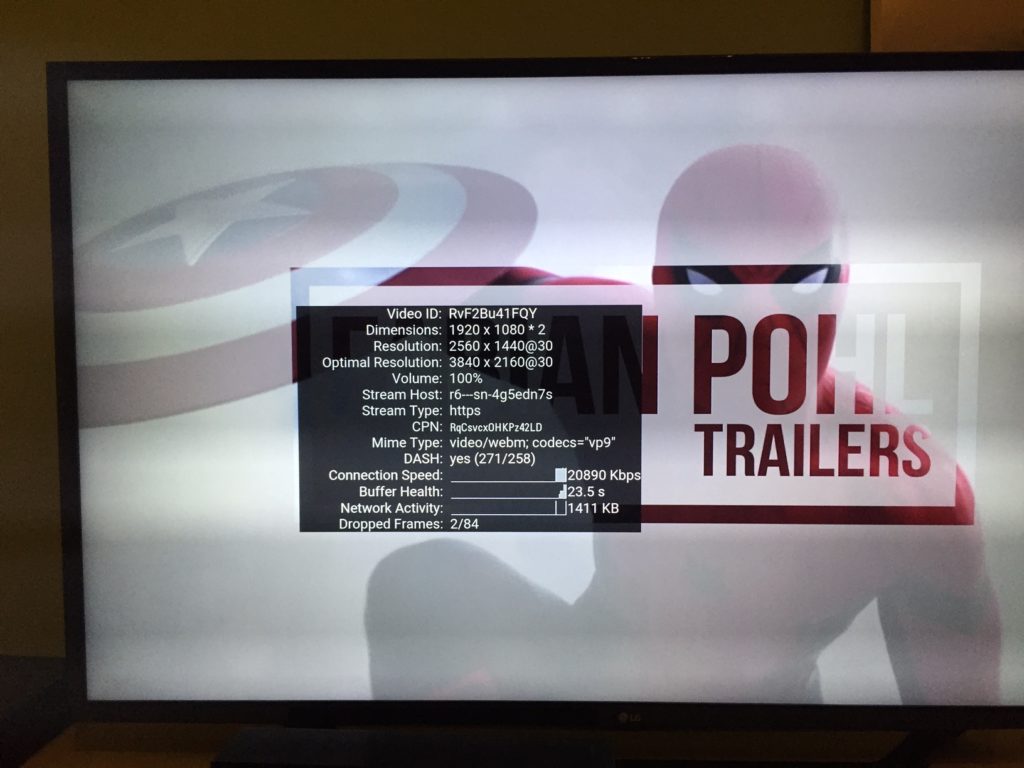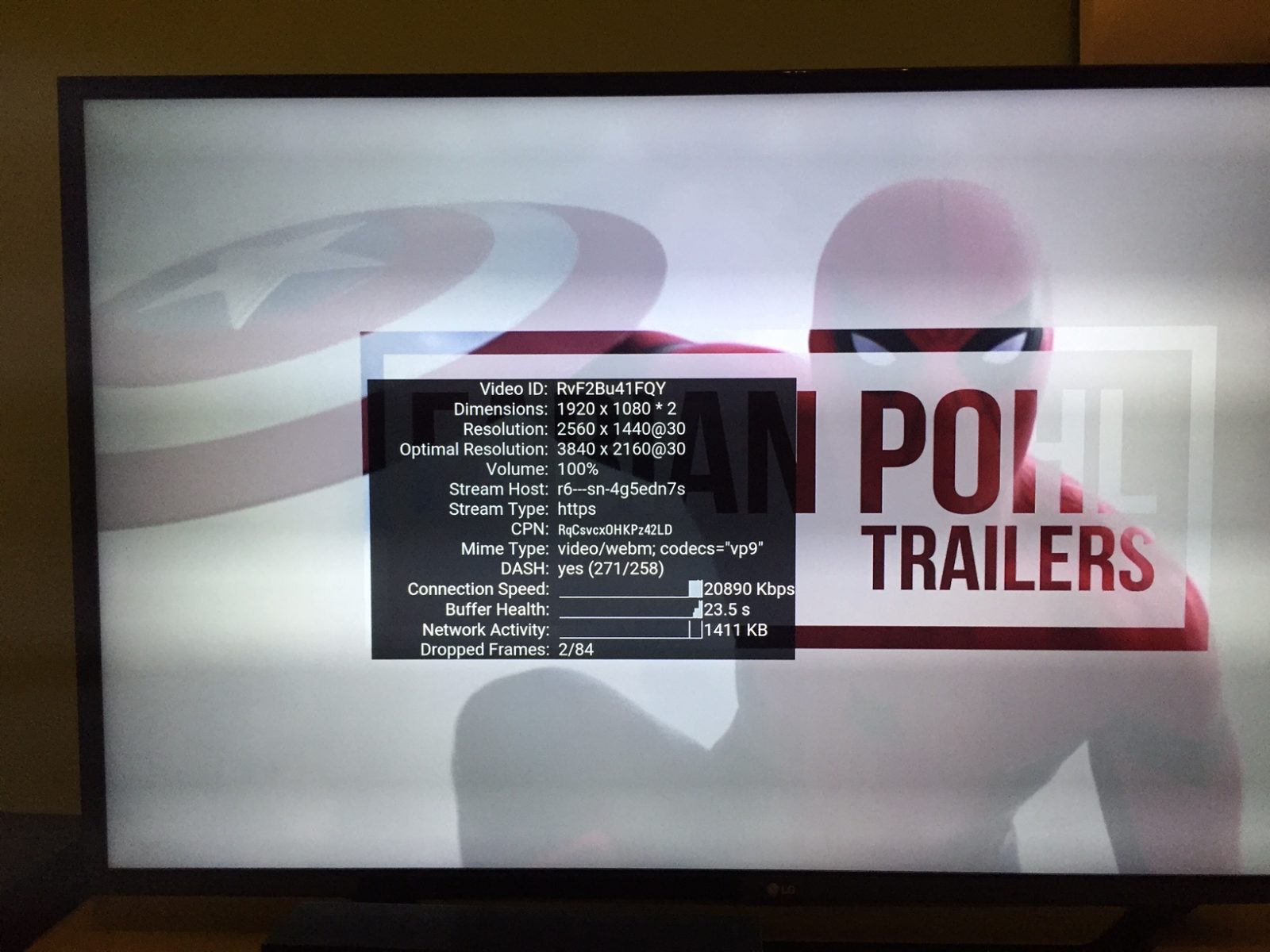 After 20-30 seconds the optimal resolution is reached: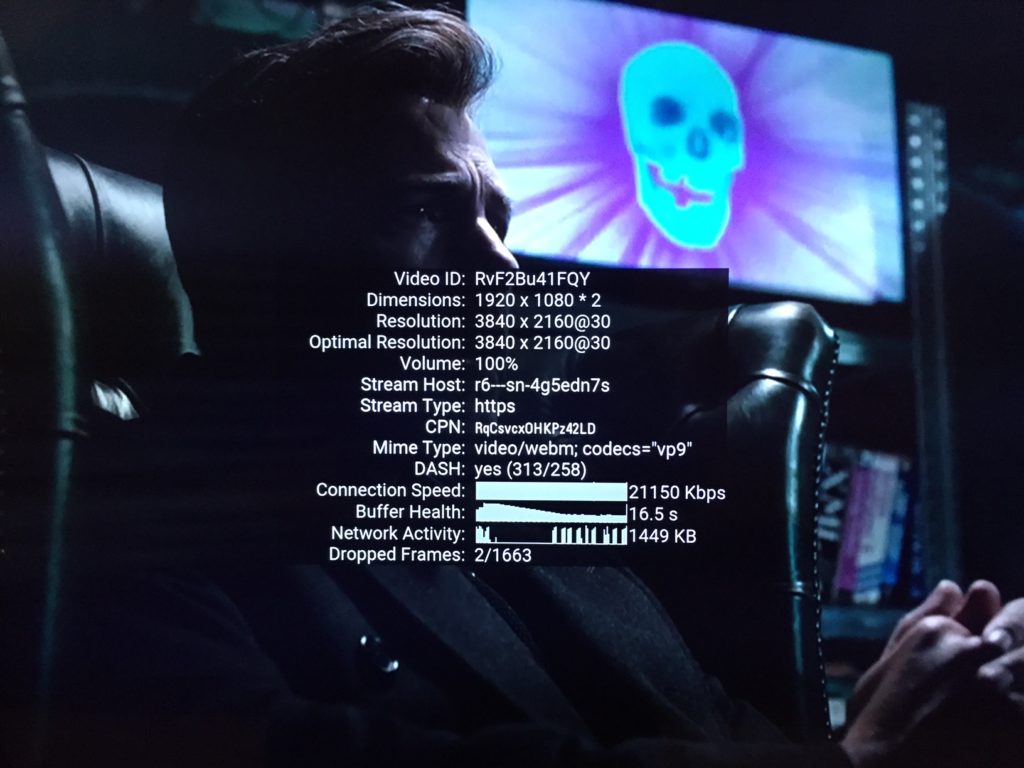 Third test: Even after 1:30 minutes the optimal resolution is not reached.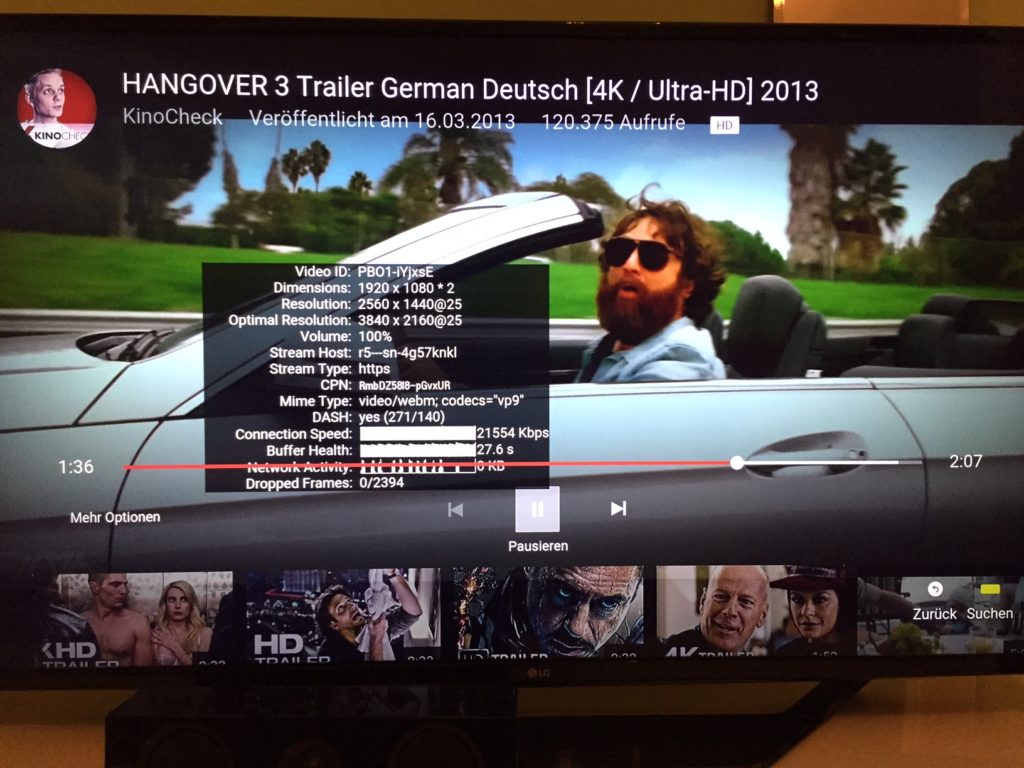 Conclusion
With DSL 25k you can watch youtube videos in 4k. Maybe you have to wait just 20-30 seconds to get the optimal resolution.
If you have a bad try you stuck at 2560 x 1440 px and dont get even 4k.
Be in mind that i use nearly 100 % of my bandwidth. If you have other devices in your home network it can become a serious problem.
With DSL 50k i think you should have instantly 4k on youtube.
Es tut uns leid, dass dir der Beitrag nicht gefallen hat.
Lass uns genau diesen Artikel überarbeiten.
Erzähle uns, was wir besser machen können.