How to show a list of all Mas OS Games which i own on Steam? Currently i am playing on my windows computer, but what can i play when i switch to my Macbook Pro?
You can enter your username on the steam gauge tool. Then you will see a complete list with all of your games. The column Mac is ordered by only Mac OS Games if you click on it. There you have a full list of your own Steam Games, which you can play on your Macbook.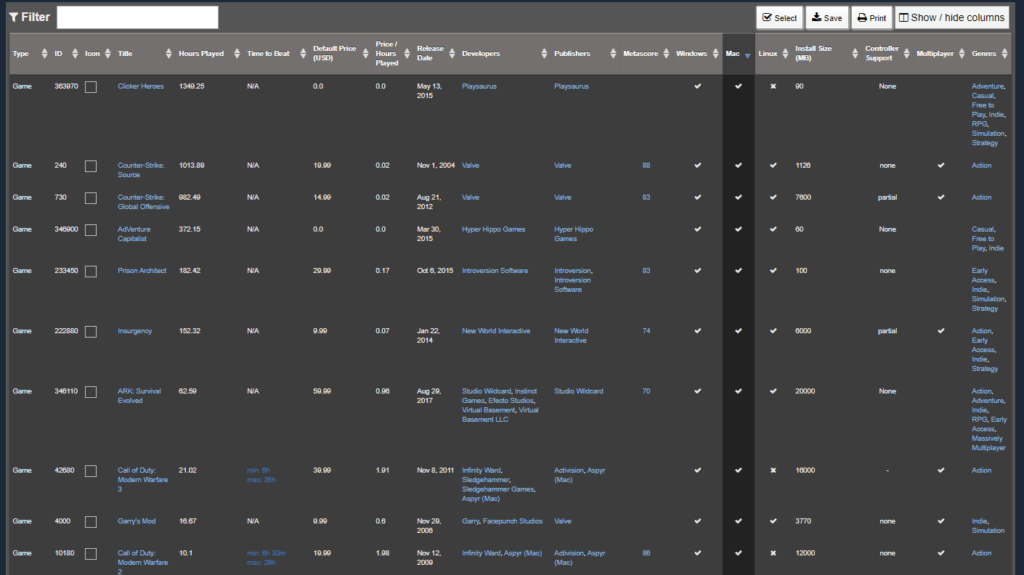 Es tut uns leid, dass dir der Beitrag nicht gefallen hat.
Lass uns diesen Artikel überarbeiten.
Erzähle uns, was dir nicht gefallen hat.