Shopware – An error occured. The server could not handle the request. Please choose a smaller batch size.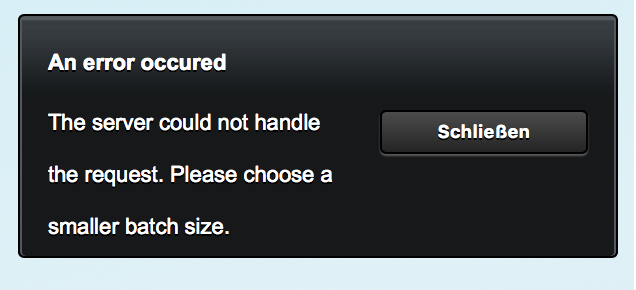 Step 1:
Go to the Shopware Download page, click on the newest update and copy the link of the Shopware – Update button.
https://de.shopware.com/download/
Step 2:
Get on the SHELL of the webserver and execute those commands in your shopware directory:
Do this as the webserveruser! If you do it with root you get a whitescreen in your online shop!
wget COPIEDLINK

unzip update*.zip

#press A to override the old files


Step 3:
Install the update:
php recovery/update/index.php