I discovered kickback.com and tried it out. Is it scam/legit or not? After some 1vs1 matches and advertisement in my player name (kickback) i got about 24.000 ruby's.
Then i wanted to withdraw a weapon with this ruby's, but this is completely impossible!
Game cancelled
I got a lot of matches where i can't even play because always the player don't connect to the game.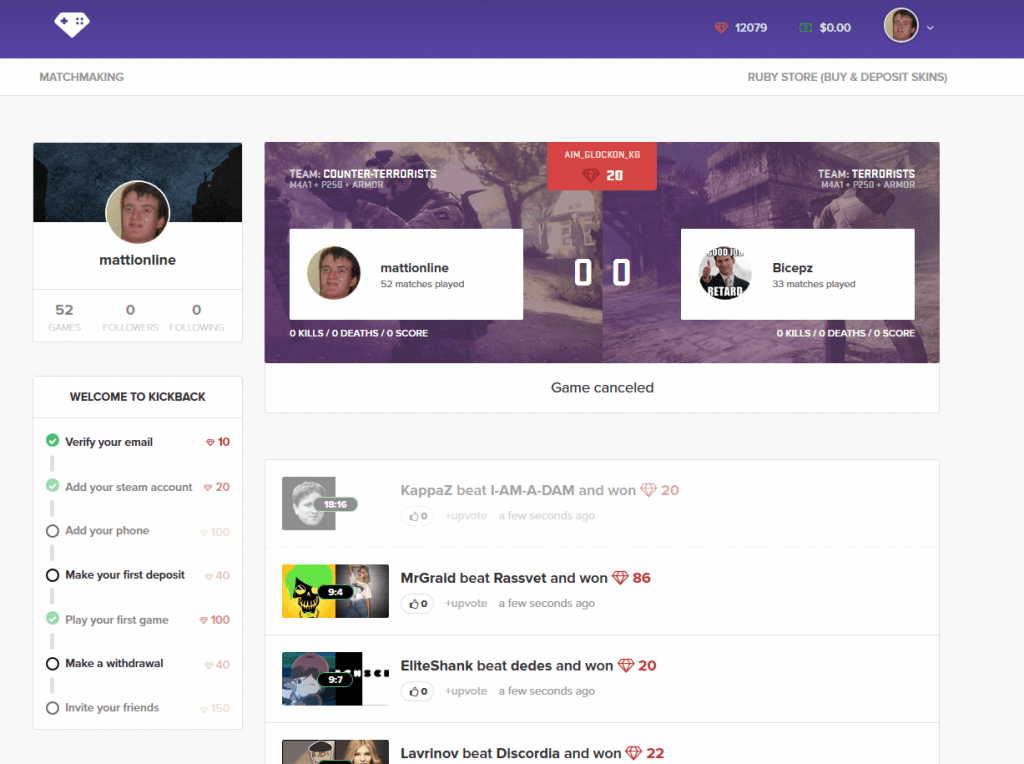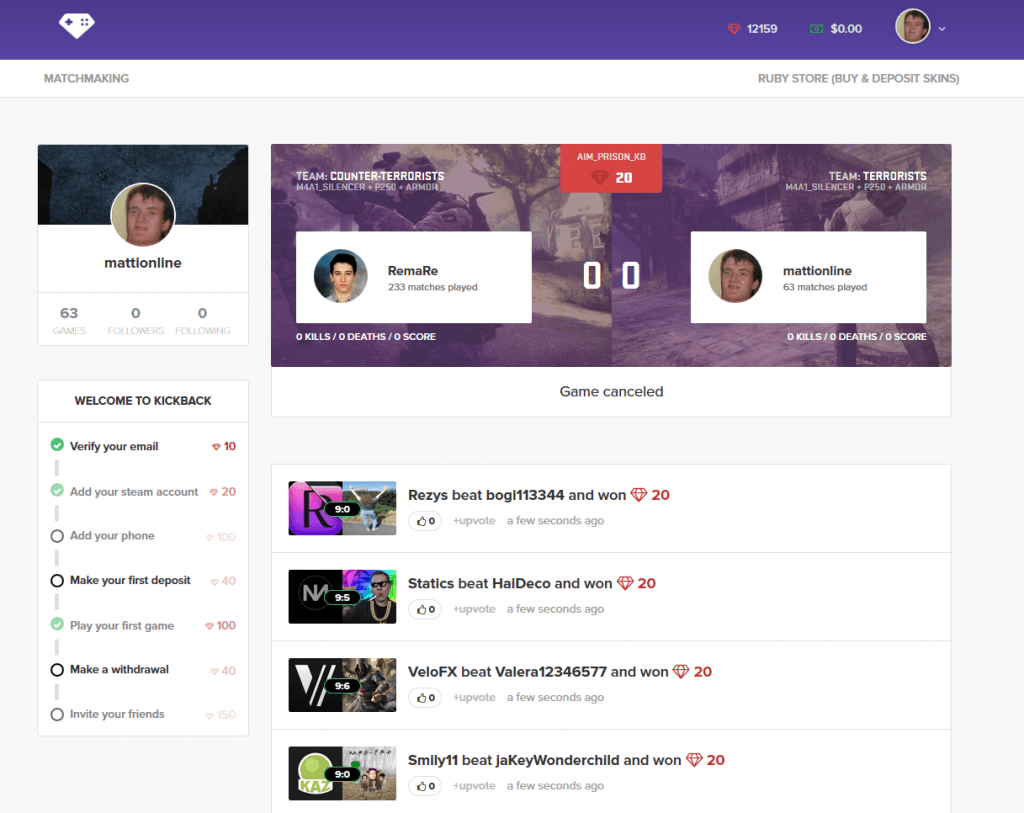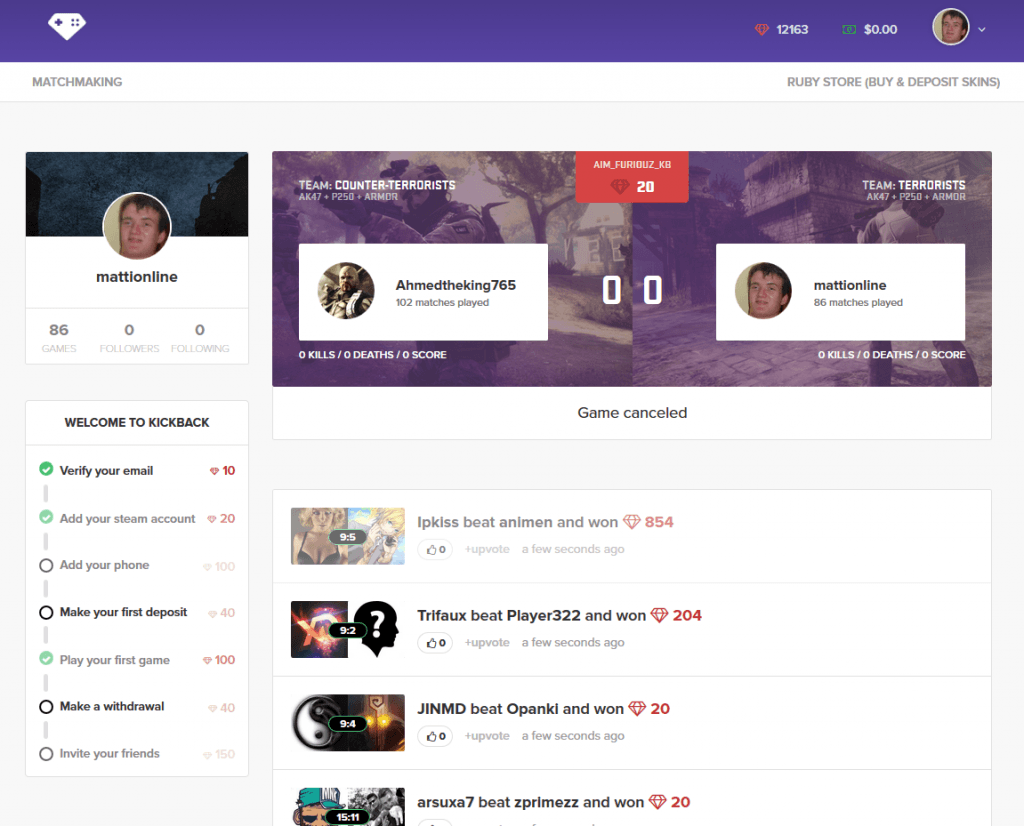 Waiting time
For some matches i've waited 3-5 minutes and more! This sucks.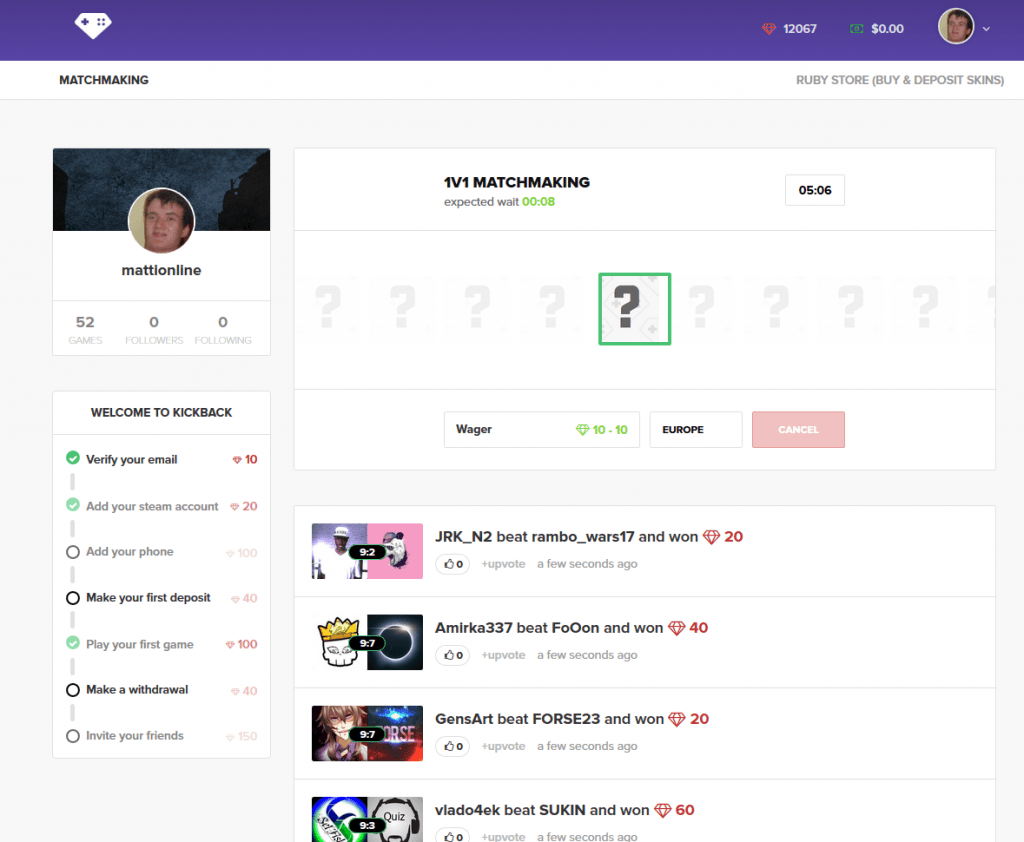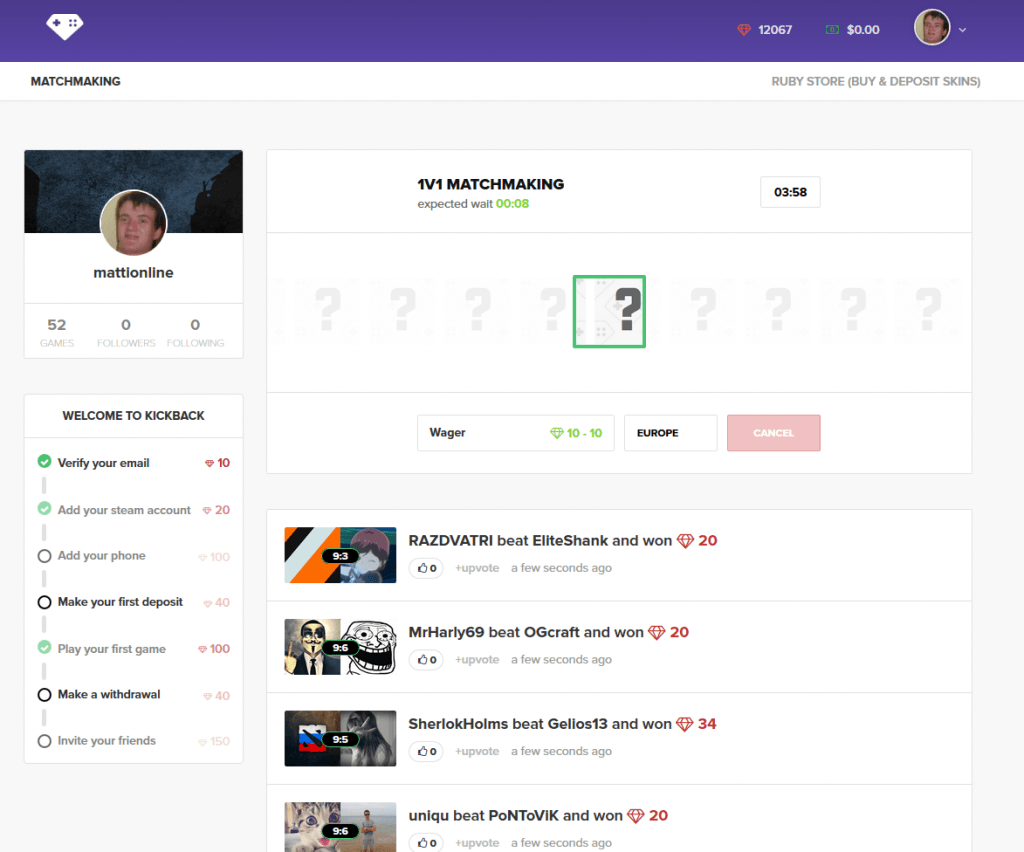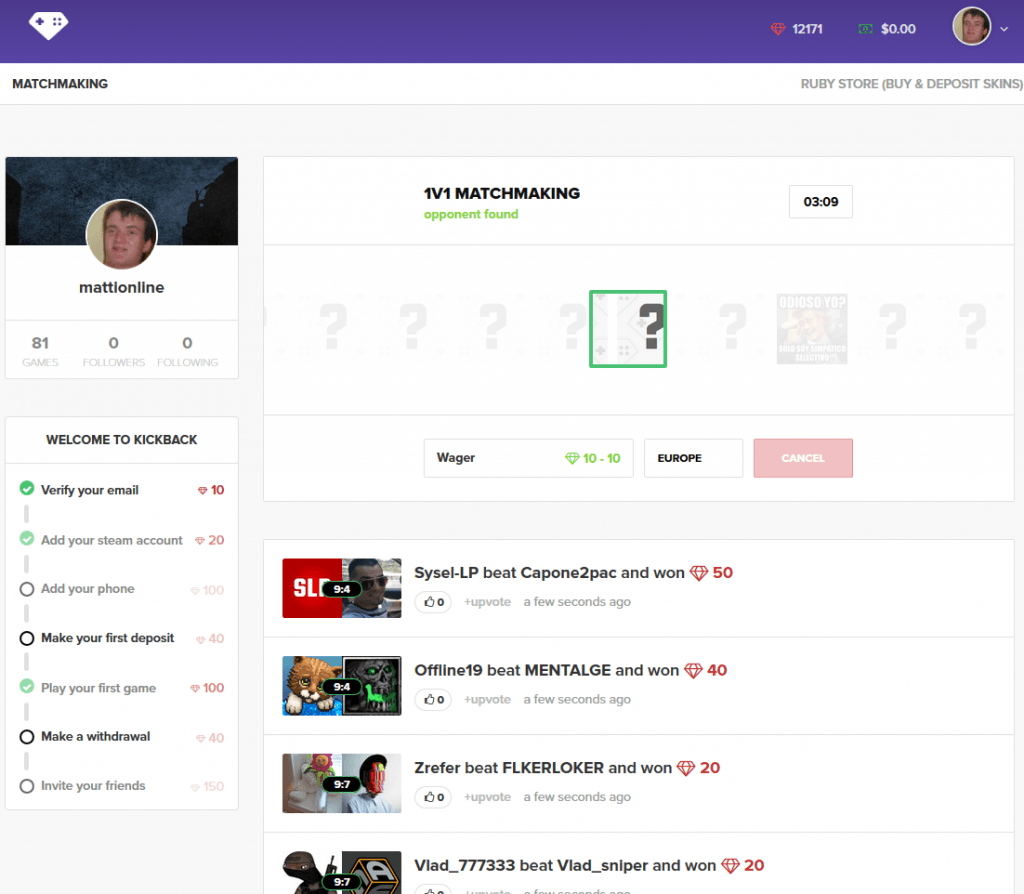 Amount of the items you want to withdraw is always higher than your current ruby's.
You are very lucky if you find a item in the market which you can afford from your rubs. I think that they just show the items for the withdrawal which are about 10-20% higher priced than your ruby balance.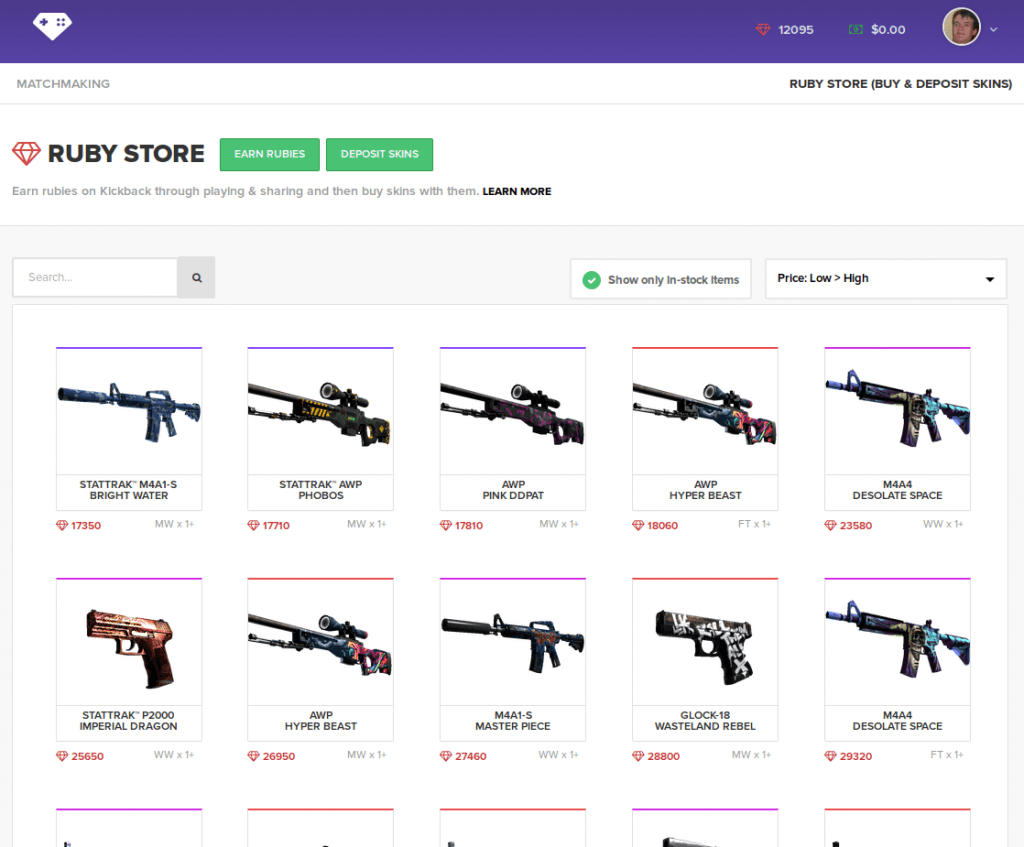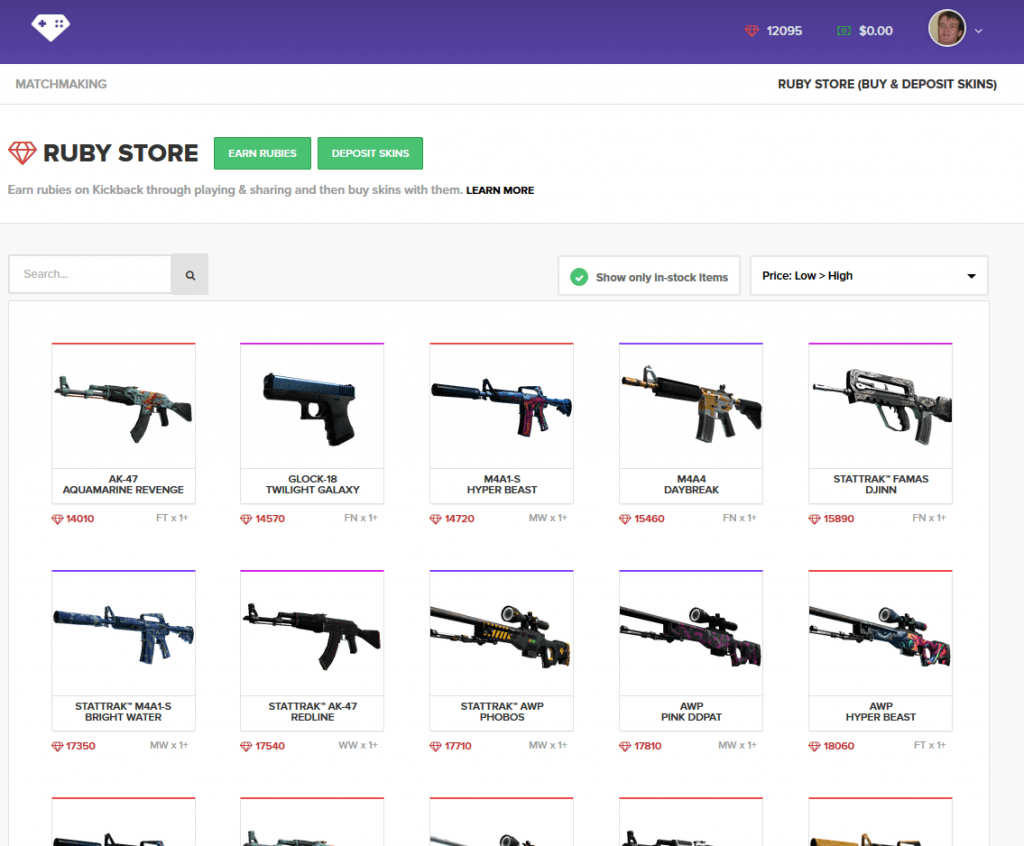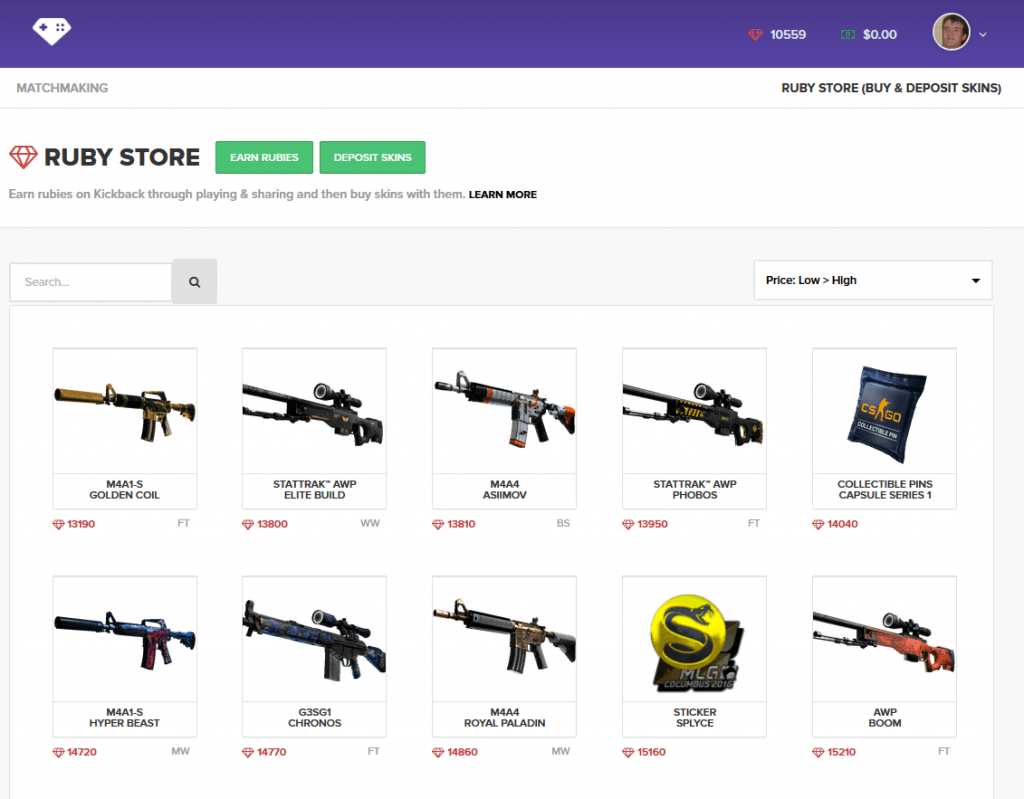 A lot of ban's from matchmaking
I've got a lot of ban's from the matchmaking because my "skill level should be re-classified". Even after just 2 games as you can see on the screenshots!!!
63 Games -> Ban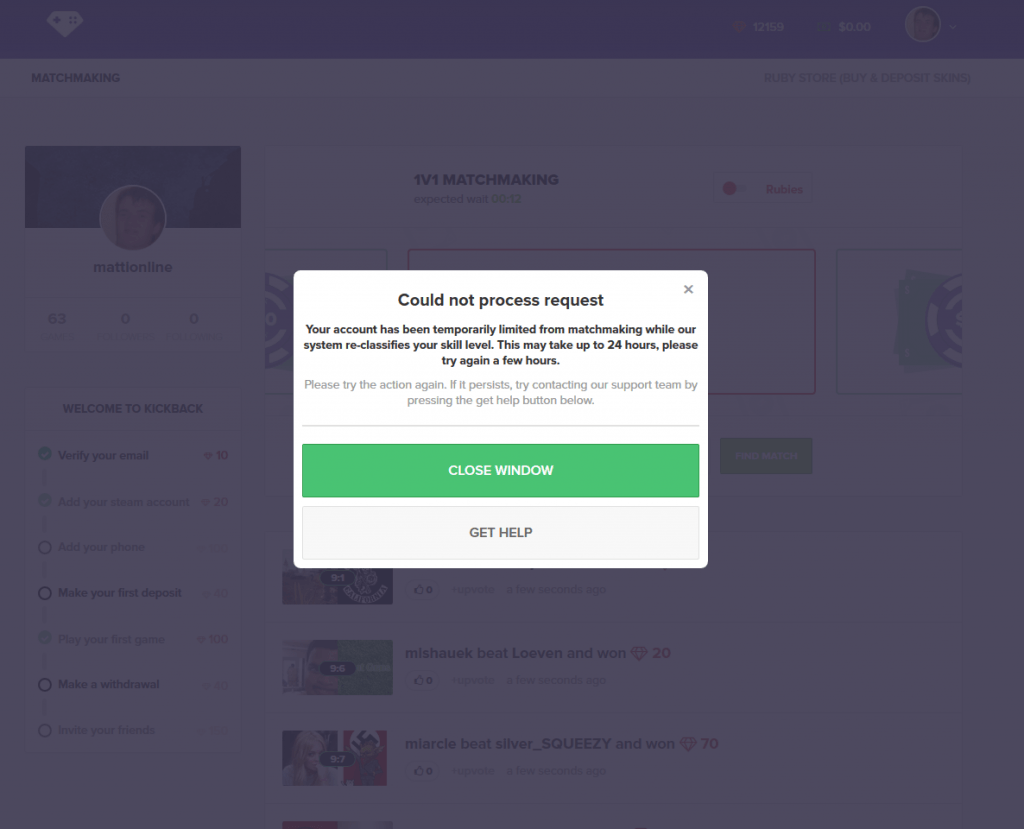 65 Games -> Ban

Item purchases locked
I was very lucky and found a item from the market which i can afford. Someone cheered too soon. I got this error message: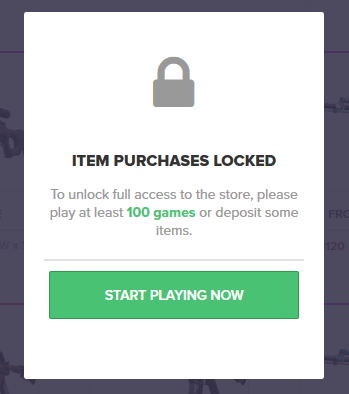 Could not process request
Now i've played exactly 100 games as the error message above said. But i couldn't withdraw the item.
I should play 100 games in the last month. Then i thought about if this is even possible with the whole matchmaking ban's, players who cancel the game and the amount of error's i get.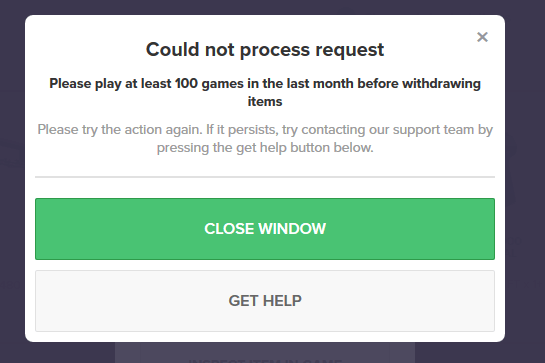 Another item purchase locked error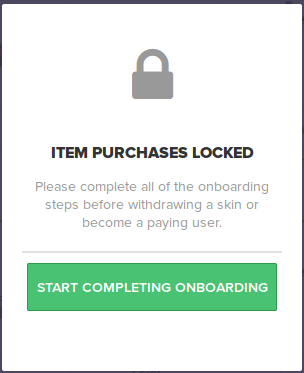 Support contact
I have to:
I don't even have a twitter account. Also my phone number has (without +49) exactly 11 digits and the maximum is 10 digits. So i can't even add my phone number because it is one digit too long.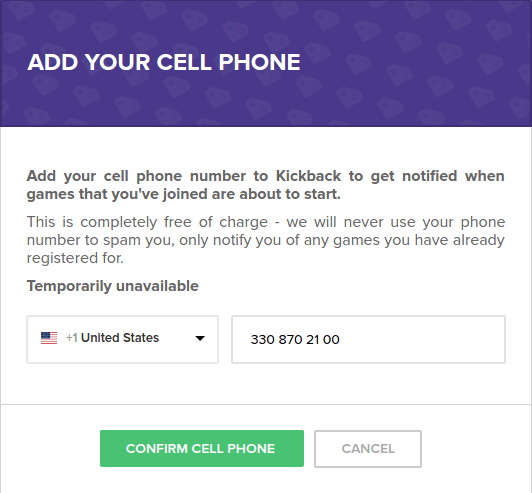 Because i can't activate my own number i tried another one. But this failed because the service is temporarily unavailable.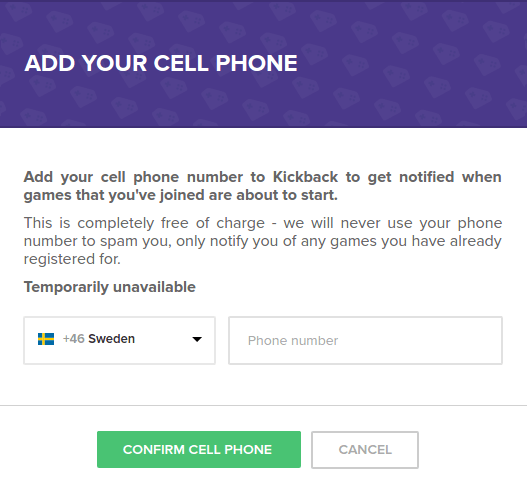 Also a third number failed.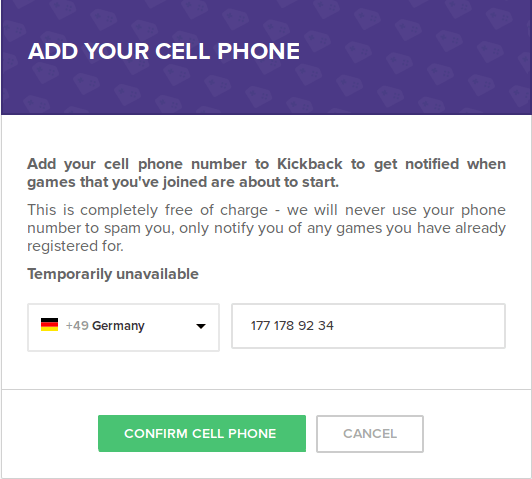 Also a fourth number failed.
Twitter account
I must connect a twitter account. But i don't have one. So i created an account and connected it.
Enable Notifications
When i clicked on the text nothing happened. When i switched to firefox from chromium i was able to enable the notifications.
No items available

There is not even one item withdrawable…
I waited a few weeks to payout my item because of a restock. But no item was restocked and the market is empty for another month.
The kickback bots even have items in their inventory but those items are not used for the restock.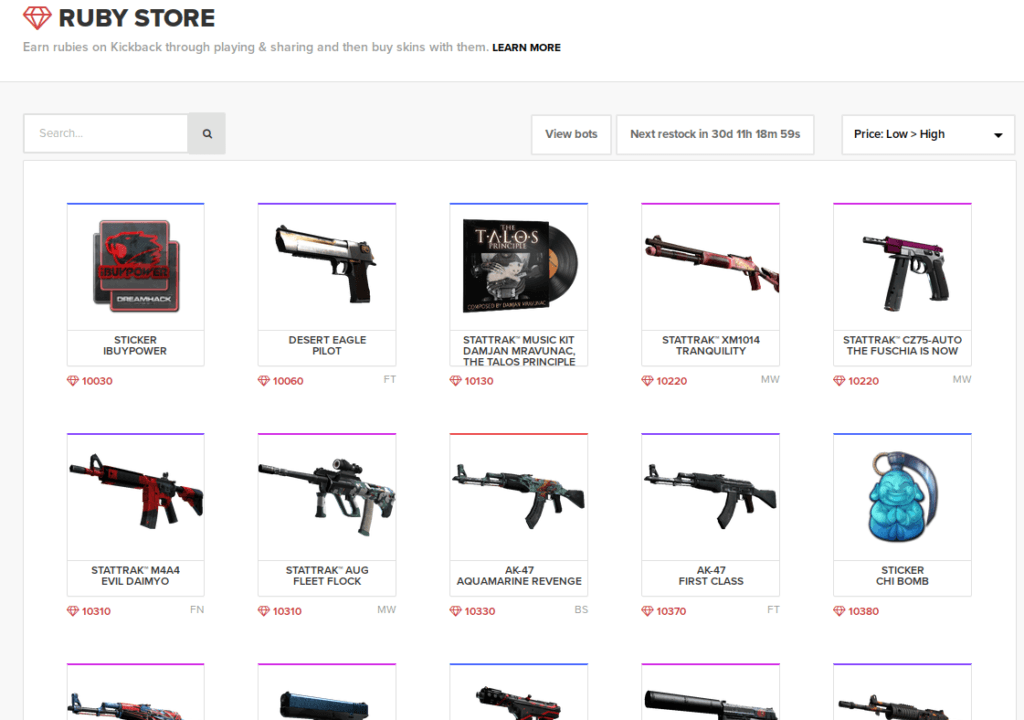 Item request
Even after a restock i didn't get my notification mail. The item is still not available.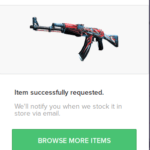 Conclusion
They have always a different excuse why i can't withdraw a item. I think that kickback this is a scam site. Just one error message should be fine, but i got a few of those and every time i must do another thing. I spent so much time in following the error messages of this site. If i count the hourly wage which i get when i worked for the same time it is a lot more than the worth of the skin.
So i have about 24.000 ruby's on my account but i can't do anything with those! This is a complete waste of time!
https://steamcommunity.com/app/730/discussions/0/1489987634009707958/
http://www.twitlonger.com/show/n_1sqmbm3