How to download Demodrop audio files? For example you can use the video downloadhelper plugin to download the files. Here you can find the plugin.
Plugin for Firefox
https://addons.mozilla.org/de/firefox/addon/video-downloadhelper/
Plugin for Google Chrome
https://chrome.google.com/webstore/detail/video-downloadhelper/lmjnegcaeklhafolokijcfjliaokphfk?hl=de
Installation
With just one click you can install the plugin. After that you navigate to your selected track on demodrop.com and click on the new browser icon. There you can directly find the files.
Update 2020
This method is not working anymore. The plugin just finds the images and not the mp3 tracks.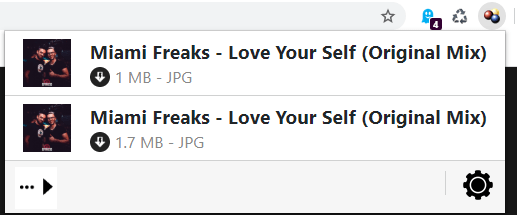 But now the platform offers direct downloads of the files.
With the "arrow down" button you can save them with just one single click. You don't have to use plugins anymore.