This is a Tutorial how to install a WIFI Jammer on the ESP8266 (in my case a WeMos D1 Mini).
Download the WIFI Jammer File:
In my case with the WeMos D1 Mini ESP8266:
ESP8266_Deauther_v2.0.5_512KB.bin
https://github.com/spacehuhn/esp8266_deauther/releases
Download NodeMCU Flasher:
https://github.com/nodemcu/nodemcu-flasher
Start the program (Flasher):
Select the correct COM Port
Config -> First line: Path of the downloaded bin file
C:\Users\winfag\Downloads\ESP8266_Deauther_v2.0.5_512KB.bin
Advanced -> Baudrate: 230400 -> Flash size: 512kByte -> Flash speed: 40Mhz
Operation -> Flash
Replug the USB Cable with the ESP
Check out the WIFI Networks:
pwned network appears -> connect to it -> password "deauther"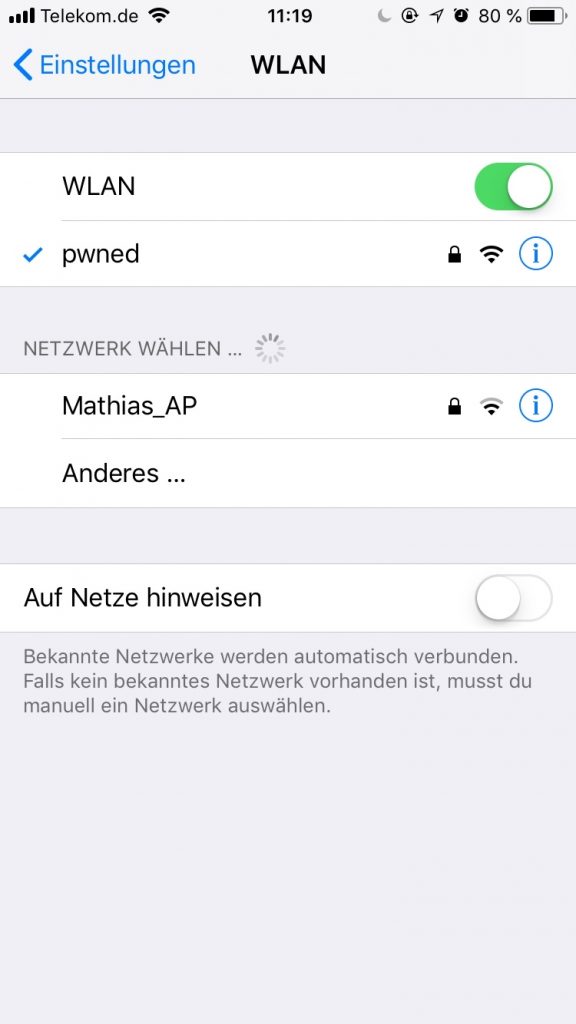 Visit 192.168.4.1 in the browser. The webinterface appears.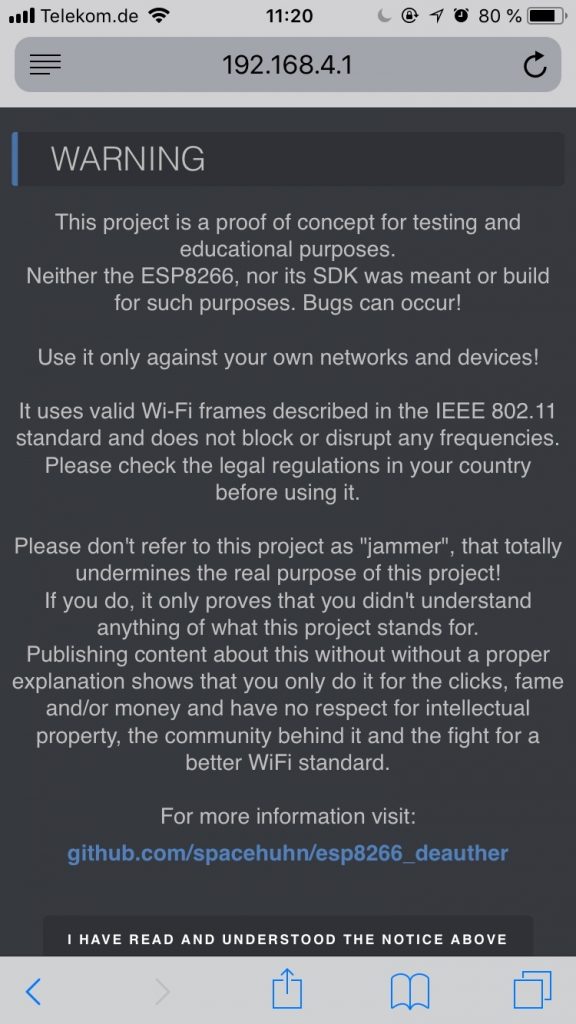 Accept the notice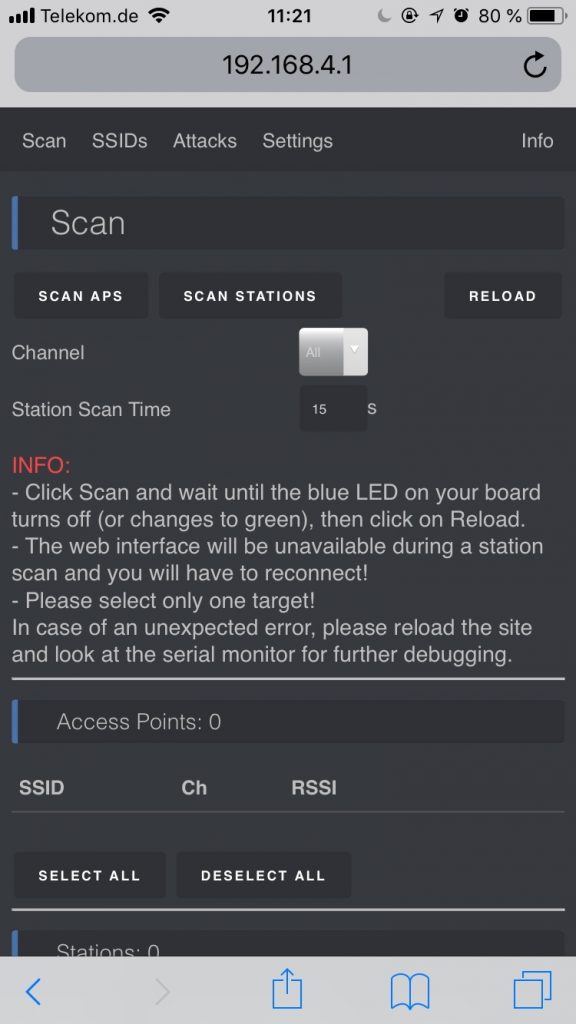 Here you are able to scan for WIFI networks, select the network you want and to attack it.